Writer, Thou Art Loosed!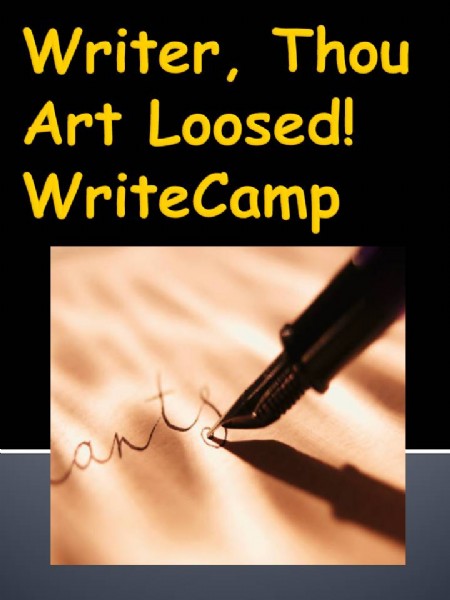 There is a book inside of you. That book that's on the inside of you needs to come out. Why? Because there are folks waiting for what's on the inside of you to come to the outside so they can be...
Saved...
Healed...
Delivered...
Set Free.
They are waiting for you. It's time for you to get loosed!
Luke 13:11 - 13 11And, behold, there was a woman which had a spirit of infirmity eighteen years, and was bowed together, and could in no wise lift up herself. 12And when Jesus saw her, he called her to him, and said unto her, Woman, thou art loosed from thine infirmity. 13And he laid his hands on her: and immediately she was made straight, and glorified God.
This precious woman had been bound with some sort of infirmity for 18 years. Her infirmity was of the physical sort.
When the Lord first impressed in my heart that He wanted me to write, I developed an infirmity in my hands and my brain. For about 10 years, my infirmity prevented me from even thinking about writing a book.
You see, I was a reader! I did not see myself as a writer.
But God...
Are you bound by the infirmity of doubt and unbelief in just the idea of being a writer?
Worse yet, are you bound by the infirmity of wondering what your family or community would think of you becoming a writer?
These are legitimate infirmities. But, just as Jesus told the lady as He laid hands on her, I also say to you. "Writer, Thou Art Loosed from thine infirmity!"
It is time for you to write what is inside of you. Someone needs to see it; read it...so they can be healed from all the things they are going through.
The Write Drill Sergeant offers classes so you can finally get loosed from the abovementioned infirmities that are hindering you from writing that book that was actually placed inside of you before birth.
Isn't it time?
On the next page, I will tell you more about these two classes we offer.
WTAL WriteCamp in two formats...
WriteCamp Intensive - 3-Day Conference (Live and on-site)
45 Day WriteCamp Intensive (On-line)