Article Archive
Please click below to view any of the articles in our archive.
When we don't give ourselves permission to grieve, we will find that we have gone into a place of inactive grief - pushing it to the side until later. Grief is best handled from the beginning so that we can walk in the process.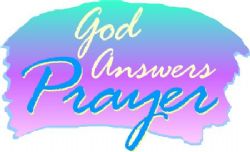 James 5:16b (MSG) The prayer of a person living right with God is something powerful to be reckoned with.
Do you realize what happens when you pray?
Mountains move! Situations shift! Hearts change°especially our own!